Customer Satisfaction is at our core, and that starts with quality management practices.
We have a fully integrated AS9100D / ISO 9001:2015 Certified Quality Management System (QMS)
At Dellcom, we drive operational excellence into every aspect of our business.  We ensure that all our customers' needs and requirements are properly identified, and converted into products and/or services, while complying with all statutory, and regulatory requirements in a cost effective manner.
Our product integrity is exceptional, with consistent on-time delivery, at a highly competitive cost. Our QMS is robust enough to stand alone, yet flexible enough to accommodate specific customer requirements, such as the filing of AS9102 FAI's via Net Inspect.

There's never a worry. You can depend on our focused quality management practices.
Our Certifications: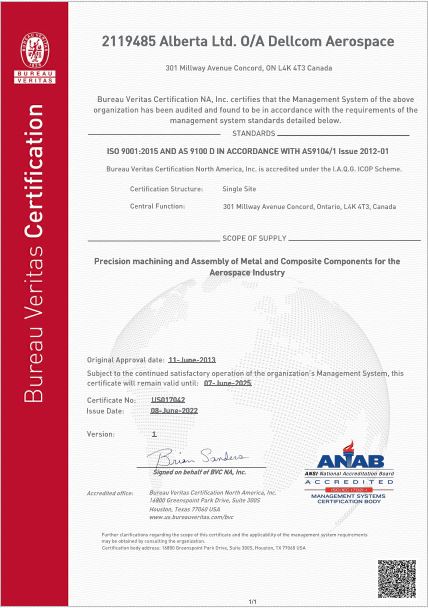 AS9100 & ISO:9001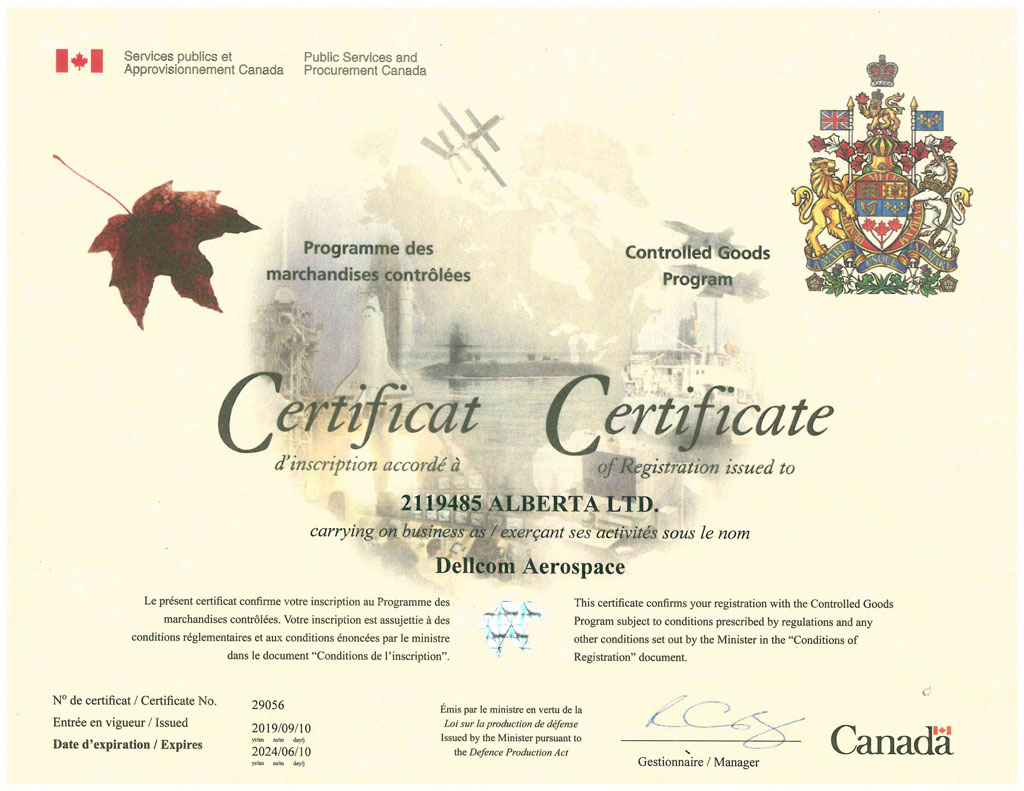 Canadian Controlled Goods Registration